Lepu Medical's Telehealth Solutions:
Lepu's telehealth/telemedicine solutions (including telecardiology) can connect patients with healthcare professionals to increase patients' remote access to medical care. Healthcare professionals can use telehealth devices to check patients' health status in real-time via phone or mobile APP. Especially the APP could be integrated into customers' own telehealth solutions with the provided SDK. Let's work together to develop unique solutions and deliver high-quality medical care.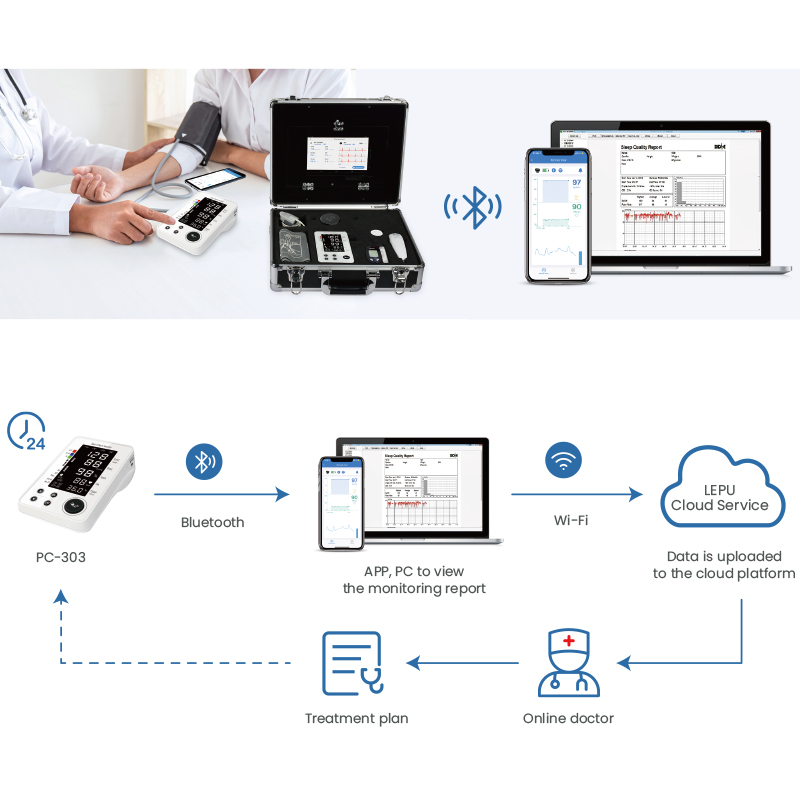 Lepu's Solutions for Remote Patient Monitoring:
Mobile Medical Device + APP & PC + WiFi / Mobile Net / Medical Cloud + Doctor Analysis Software.
Lepu's Remote Monitoring Program has assisted patients in avoiding clinic visits. Remote patient monitoring provides monitoring and support at home to help patients reach their healthcare goals. It is hospital-level care and will help facilitate patient care and help set up a variety of Bluetooth enable remote monitoring devices.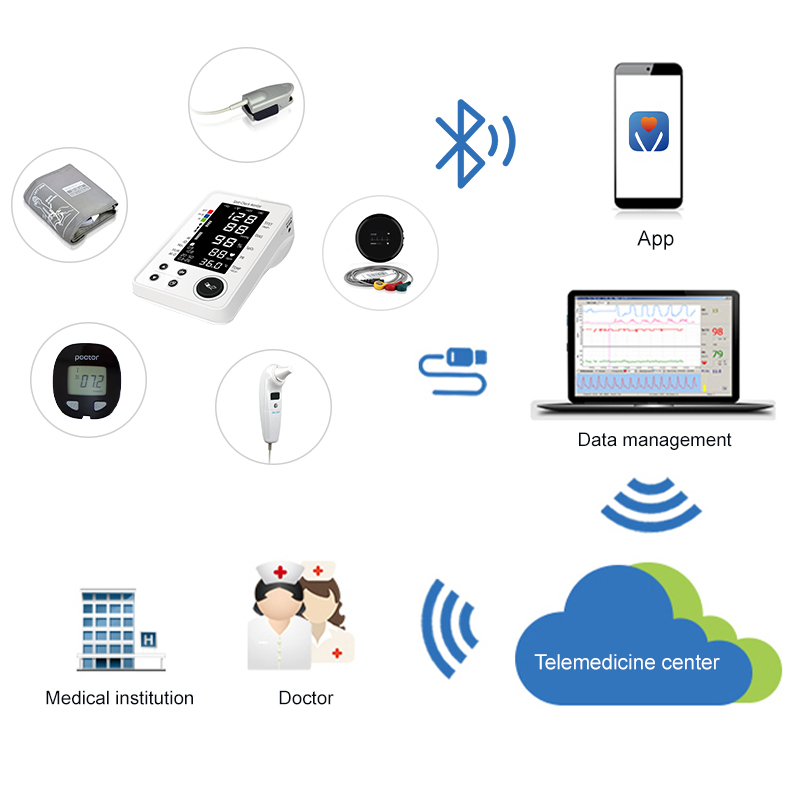 Lepu Integrated Open Platform Solutions:
* Available technical method: SDK
* Available technical method: Medical Cloud

* Available technical method: Hub